03/11/2015
Photographer Recreates Couple's Wedding Day After Their Original Photog Was A No-Show
Bride Heather Koehler was devastated when her photographer failed to show up to her September 12 wedding due to a date mix-up.
But thanks to a generous local photographer, Dana Gruszynski of Dana G Photography, Heather and her now-husband Matt Koehler were able to capture some of the quintessential wedding photos they missed out on.
Dana offered to do a bridal shoot with the couple free of charge after hearing about their fiascofrom one of her cousins who had attended the wedding.
"My heart just broke for her," Dana told The Huffington Post. "Pictures are real-life moments captured to look back on forever and Heather didn't get that."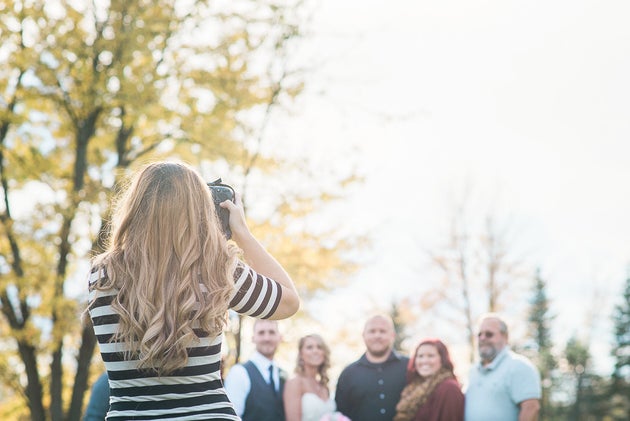 photo:long formal dresses
A week after the wedding, Heather and Dana met for coffee to discuss plans for the shoot. Unbeknownst to the newlyweds, Dana was also planning a big day do-over. She secretly invited close family and friends and recreated the bouquets, decorations and cake with some help from vendors.
Dana used cellphone wedding photos she had found on Heather's Facebook page as her guiding inspiration.
On October 25, it was time to unveil the surprise. Dana asked the bride and groom's family and friends to park on a side street as to not tip off the unsuspecting couple.
"I had the song Heather walked down the aisle to playing [when they arrived]," Dana told HuffPost. "The moment she heard that and saw her family and all the decor, she lost it. I lost it. Their love just radiates."
"We then cut the cake, took formal pictures and just had a great time talking about how her friends, family and I all kept it from them," Dana continued.
"She's amazing," Heather told MLive of Dana. "I still can't believe she went through all of this trouble for me. It's a huge blessing and something I'll remember forever."
read more:marieaustralia