18/07/2016
Sewing for Superheroes helps brave kids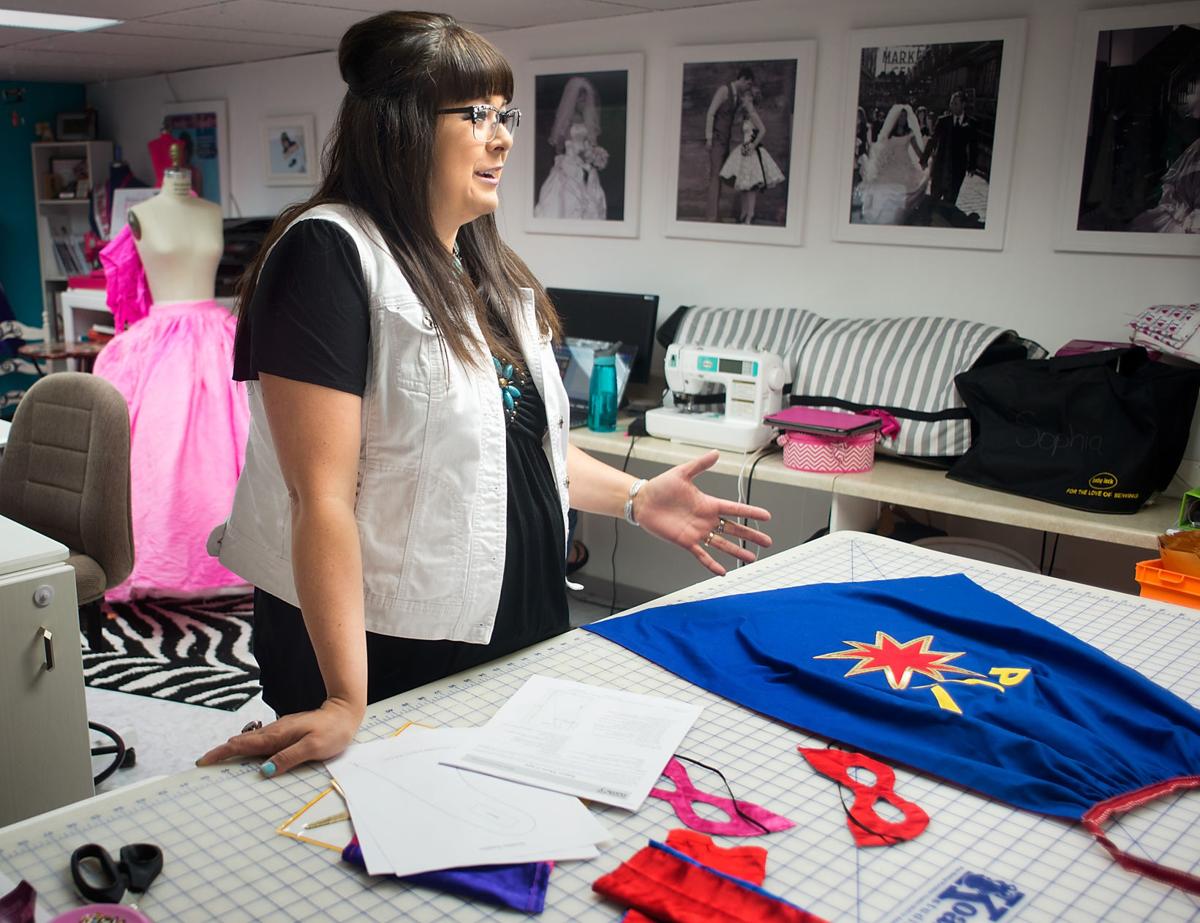 (Photo:formal dresses canberra)
Sometimes, kids need superheroes – someone who's going to swoop in and kick the bad guy's butt.
That's never more apparent than when they're lying in a hospital bed and the villain is cancer or diabetes or pneumonia or another health issue that they'd like to hit square in the face. Biff, bam, pow!
Dozens of brave kids will get capes to save the day, thanks to Sewing for Superheroes, a charity created by Sioux City fashion entrepreneur Joi Mahon.
"Even if you don't know how to sew, come help out," she said. "There are helpers there so you can't mess it up."
The charity sewing project is part of her second annual Sewing Holiday, which features classes for all skill levels in everything from embroidery, quilting and fitting to embellishments and fiber art.
While three-day event registration costs $395, community members can enter for free to sew superhero capes from 1 to 4 p.m. Thursday and 1 to 6 p.m. Friday at Stoney Creek Hotel and Conference Center, 300 Third St.
The capes will be donated to UnityPoint Health – St. Luke's Children's Miracle Network, which cares for more than 21,000 kids each year.
PauseCurrent Time0:00/Duration Time0:00Loaded: 0%Progress: 0%0:00Fullscreen00:00Mute
To participate, crafters can leave their fabric scraps, sewing machines and scissors at home.
Springs Creative, a textile manufacturer based in Rock Hill, South Carolina, donated about 400 yards of fabric for the sewing kits, enough to make 200 capes, while Baby Lock has outfitted the entire event with 150 sewing machines. Four are dedicated to making the capes.
There will also be an option to pick up cape-making supplies and instructions to complete the project at home and mail it in.
Last year, more than 350 skirts were made for sick kids through Skirting the Issue, a month-long charity sewing project started by Liz Evans and Elizabeth Evans. The bloggers behind Simple Simon and Co., whose husbands are brothers, had a special booth set up during the event.
Mahon, who is a McCall Pattern designer, author, online instructor at Craftsy.com and spokes-designer for Baby Lock, initially planned on making pillowcases this year, but Anne Holmes, director of the Children's Miracle Network, made a special request for capes since the local organization claimed 2016 as the "Year of the Superhero."
"We're looking at all the different ways people can be superheroes because we think our kids show a lot of superhero bravery," Holmes said. "We think our doctors and nurses make heroic efforts every day and we think our donors do the heavy lifting by providing their muscle and their money to help us help make some miracles."Read more at:celebrity dresses