19/08/2017
Beauty and brains combined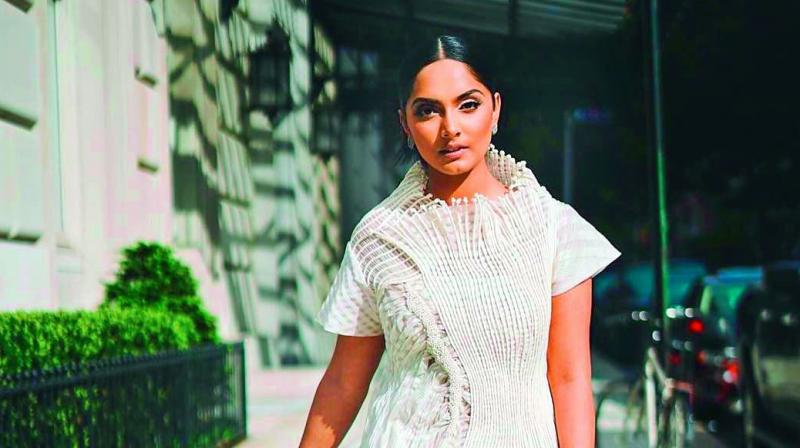 (Photo:plus size evening wear)
Any make-up lover around the world would probably know the bizarre but effective trick to cover under-eye dark circles with red lipstick. Although it has been used by beauticians since a long time, it was YouTuber and makeup guru Deepica Mutyala who introduced it to the Internet. Her second video was viewed by a whopping 10 million people and since then, there has been no looking back for her. Deepica, who now has over one lakh subscribers, lives in LA and grew up in Texas. Belonging originally to Kakinada, Deepica says that as a kid, she would love visiting the villages. The free-spirited, chatty girl is also super busy, having covered the MET Gala red carpet as part of the Today Show.
"Coming from a typical Indian family, my father wanted me to become a doctor but I was always interested in make-up," she confesses, adding, "I had never seen a South Asian make it big in the beauty industry, so I even dyed my hair blonde and wore blue contact lenses to fit in. Then I figured that I would get into the business side of it and started working with beauty companies as a marketer. I thought I'd go to Harvard Business School after work, just to appease my parents."
But while on the job, Deepica's company noticed her blog and asked her to do videos for them. "I always liked to dabble in TV and this was on similar lines, so I was the happiest," she says. Soon, Deepica gathered enough courage to start a YouTube channel and when her second video went viral, she grabbed the opportunity. "That moment was an epiphany for me. I could have either taken it as my 15 minutes of fame and forgotten about it or turned my career around with it. That video gave me the opportunity to become a beauty correspondent on the Today Show," says Deepica, proudly.
Soon she went to New York City, where her other dream got fulfilled. "I worked hard to get invited to the MET Gala to cover the red carpet event and that was the highest point in my career. I saw so many Indians on the carpet like Deepika Padukone and Priyanka Chopra and was really proud to be sharing space with them," she exults. But how did her parents react to all this? "I quit my day job to focus on YouTube but did not tell my parents. I had already rebelled by not being a doctor and I was terrified of what they would say if I told them the truth! I didn't want them to think that I needed their financial support either," reveals Deepica.
However, they soon came to know about it through the grapevine. But Deepica was pleasantly surprised by her father's reaction. "My father gave me a cheque and said, 'Think of this as an investment in somebody I believe in'. I started crying and tore up the cheque, saying 'that's all I wanted to hear'," recalls Deepica. The beauty guru has borne it all, including a tough phase of depression which she combated by surrounding herself with people that she loves. In the future, Deepica wants to come up with a product line for South Asian women's skin tones and says that she would love to lend her story to television.Read more at:red carpet dresses